Plumber Temple Terrace FL
Are you tired of dealing with plumbing issues that disrupt your daily life? You're not alone! Plumbing problems can arise unexpectedly and cause significant inconvenience and stress. That's why at Drain Flo Plumbing, we are dedicated to providing reliable and efficient plumbing services to the residents of Temple Terrace, FL. With our team of experienced plumbers and a commitment to exceptional service, we aim to tackle any plumbing challenge head-on and restore comfort and convenience to your home.
From clearing clogged drains and repairing leaky pipes to installing hot water systems, our plumbing professionals are equipped with the expertise and the tools to handle any plumbing job. So, whenever you need plumbing services in Temple Terrace, FL, you can always count on us to provide a fast and reliable solution.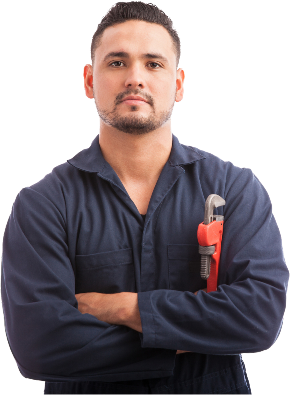 If you are looking for expert backflow preventer near Temple Terrace, FL, we are the team to call. Learn more about us and our field experience!
We Offer From Plumbing Repairs To Installations Services in Temple Terrace, FL
We ensure that all of our services meet the highest standards of quality. We provide a comprehensive range of plumbing services, including:
When to Call for Water Heater Repair: Warning Signs You Shouldn't Ignore
Water heaters are an essential part of any home; when they break down, they can be a nuisance. To avoid the stress and inconvenience of a broken water heater, you must know the warning signs that indicate you may need repair or replacement services. Some common signs include:
If you are experiencing any of them, it's crucial to call for help right away. We offer water heater repair and installation services in Temple Terrace, FL. Our technicians are experienced in troubleshooting and repairing water heaters, so you can be doubly sure that you are getting the best service.
Professional Hydro Jetting in Temple Terrace, FL
Unfortunately, drain clogs can be persistent and difficult to remove. That's why Drain Flo Plumbing offers hydro jetting services for clogged drains that are resistant to traditional clearing methods. Our technicians use high-pressure water jets to clear out blockages and debris, restoring full flow to your pipes. Moreover, hydro jetting is an eco-friendly option as it does not use any chemicals or other materials that are potentially harmful to the environment. So, when you need hydro jetting services in Temple Terrace, FL, you can trust our experienced technicians to get the job done quickly and efficiently.
Choose Our Repiping Specialists in Temple Terrace, FL
If you are experiencing frequent clogs or low water pressure, it may be a sign of old and corroded pipes. If that's the case, you must call our repiping specialists in Temple Terrace, FL. We use top-of-the-line equipment and materials to ensure that your repiping job is done right the first time. Our technicians will also advise and guide you throughout the process, helping you select the right pipes and fittings for your home. Moreover, we offer competitive rates and discounts (10% off for veterans & senior citizens and $25 off any new client service) to make repiping more affordable. We aim to provide the best customer service while delivering quality results.