As a homeowner, dealing with old, corroded, or faulty plumbing can be a never-ending battle. But fret no more because our expert team is here to provide you with a seamless repiping experience that will transform your plumbing system from the inside out. Our state-of-the-art techniques and high-quality materials ensure durable, long-lasting results that will bring peace of mind to your home. Don't let outdated pipes hold you back any longer – trust our skilled professionals to deliver exceptional repiping services in Tampa, FL, tailored to your specific needs.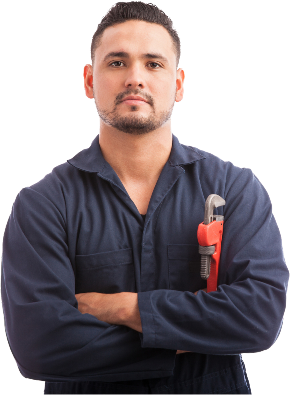 We offer various plumbing services to your repiping needs, ranging from lead-free PEX piping and water systems to copper piping!
Upgrade Your Plumbing System: Exploring Benefits of Repiping A House
Repiping your home can offer various benefits that will improve your household's overall comfort and quality of life. Our experienced professionals take the utmost care to ensure flawless execution and proper installation of all piping, so you can rest assured that your new pipes will perform optimally for years to come. Here are just some of the perks you can expect when making the switch to a new plumbing system:
Breaking Down the Expenses: Factors Affecting the Cost of Repiping Services Near Tampa, FL
Are you searching online for "repipe plumbing services"? We strive to provide cost-effective repiping services that meet the needs of homeowners all throughout Tampa, FL. That being said, there are a variety of factors that can influence the final cost of your repiping project. These include:
However, you should contact our team to get an accurate estimate of your repiping project.
Choose Our #1 Repiping Services in Tampa, FL
If you want to replace whole house plumbing, Drain Flo Plumbing is the team to trust. We understand how important it is for homeowners to have a safe, reliable plumbing system. Our experts use only the finest materials and cutting-edge techniques to deliver superior results every time. Our years of experience in the industry mean that every challenge is manageable for us to handle. With our 100% customer satisfaction guarantee, you can trust us to provide best repiping services Tampa, FL, has to offer.
Will I need to leave my home during the repiping process?
In most cases, you can stay at home. However, there may be temporary disruptions to your water supply as the old pipes are removed, and the new ones are installed. The plumber will work with you to minimize inconvenience and provide alternative water sources.
Are permits required for repiping in Tampa, FL?
Yes, permits are typically required for repiping projects in Tampa, FL. Working with licensed and experienced repiping contractors to handle the permit application process on your behalf and ensure that all work is performed according to local building codes and regulations is essential.
Can I repipe my home myself as a DIY project?
Repiping is a complex task that requires professional expertise and specialized tools. Hiring a licensed and skilled plumber for repiping projects is highly recommended to ensure the work is done correctly and safely. Attempting to repipe your home as a DIY project can lead to costly mistakes, potential damage, and safety hazards.
Are your repiping services covered by any warranties or guarantees?
Yes, we stand behind the quality of our repiping services in Tampa, FL. We offer warranties and guarantees to provide our customers with peace of mind. The specific details of our warranties and guarantees will be discussed with you during the consultation and written in the contract.
Let our team of experienced professionals help you repipe your home. Contact Drain Flo Plumbing today at
813-391-1500
and schedule repiping services in Tampa, FL!