Kitchen & Bath Remodels Tampa FL
Are you tired of dealing with outdated kitchen and bathroom designs that no longer meet your needs? Do you struggle with limited storage space, inefficient layouts, or worn-out fixtures? It's time to transform your space into the kitchen and bathroom of your dreams. At Drain Flo Plumbing, we understand the everyday challenges homeowners face regarding their kitchens and bathrooms. From cramped countertops to outdated aesthetics, we're here to provide innovative solutions and bring your vision to life. Enjoy a functional, stylish, and modern space that reflects your style with our professional kitchen and bath remodels in Tampa, FL.
Experience Luxury & Functionality With Professional Bathroom Remodel near Tampa, FL
If you want to enhance your bathroom's beauty and functionality, a renovation from our company is the perfect choice. Our team of experienced professionals is dedicated to delivering the highest quality services to the Tampa, FL, area. We specialize in comprehensive bathroom renovation services that focus on creating a luxurious atmosphere while maintaining the functionality of your space.
Our team offers comprehensive services, including design consulting to complete remodels. We provide personalized service tailored to your needs and budget, ensuring a perfect fit for any size job. Our projects use only the highest quality materials, so your bathroom will look and feel like it was made just for you. Moreover, the bathroom renovation cost is kept low as our team works hard to get you the best deal on materials and labor costs. Even if you are looking for a small bathroom remodel in Tampa, FL, it's always better to entrust this task to professionals.
Enhance Your Space with Expert Kitchen Remodel near Tanpa, FL
Do you want to upgrade your kitchen for a more modern look and feel? Our team of experts specializes in kitchen remodels, and we are dedicated to giving you the kitchen of your dreams. We provide personalized services that are tailored to your desires and budget, so we can create a design that works for you. Plus, our team has the knowledge and experience to get you the best deals on materials and labor costs, making your kitchen renovation more cost-effective.
From updating countertops to installing state-of-the-art appliances, including water softeners or water heaters, we can bring your vision to life!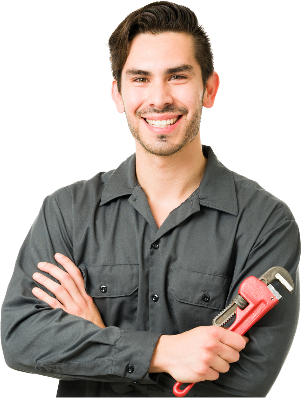 How Much Does Kitchen Remodel Cost?
Costs for kitchen renovations can vary greatly, depending on the materials and labor required. We offer competitive rates on all our services, so you can trust you are getting the best deal possible. We also provide comprehensive packages to ensure your project is completed within your budget and timeframe. Before starting any job, our team will provide you with a free estimate so you can ensure that your project's cost is within your budget.
Achieve Outstanding Results with Professional Bathroom Remodel Contractors
If you're looking for a professional bathroom remodeling company in the Tampa, FL area, Drain Flo Plumbing is your best choice. We understand the importance of creating a luxurious atmosphere while ensuring your space remains functional. Our team is experienced and knowledgeable in all aspects of bathroom remodeling, so you can trust that your project will be completed to the highest standard. Among other reasons to choose our company, we can list fast and reliable services, competitive prices, a team of experienced professionals, and comprehensive packages tailored to your needs.
Kitchen & Bathroom Remodel Service FAQs
What are some typical problems people face in their kitchens and bathrooms?
Many homeowners face common problems in their kitchens and bathrooms, such as outdated designs, lack of storage space, inefficient layouts, worn-out fixtures, poor lighting, and limited functionality. These issues can make daily tasks more challenging and prevent you from fully enjoying and utilizing these essential spaces in your home.
Why should I consider remodeling my kitchen and bathroom?
Remodeling your kitchen and bathroom offers numerous benefits. It allows you to create a space that is tailored to your specific needs and preferences. You can enhance functionality, improve storage options, upgrade fixtures and appliances for energy efficiency, and create a more aesthetically pleasing environment. A kitchen and bathroom remodel not only enhances your daily life but can also increase the value and appeal of your home.
How long does a kitchen and bathroom remodel typically take?
It can vary depending on the project's scope, the space's size, and other factors. A small-scale remodel may take a few weeks, while larger projects or extensive renovations could take several months. It's best to discuss the timeline with your remodeling contractor, who can provide a more accurate estimate based on the specifics of your project.
How much does a bathroom remodel cost in Tampa, FL?
The final cost can vary significantly depending on factors such as the space's size, the project's complexity, the materials used, and the desired level of customization. It's recommended to consult with a professional remodeler who can provide a detailed estimate based on your specific requirements and budget.