Are your drains running slow or constantly clogging up? Are foul odors wafting from your sinks or toilets, leaving you wondering what could be lurking within your pipes? If you're experiencing these common issues, it's time to take action and restore the flow and functionality of your plumbing system. This is where only professional drain cleaning in Tampa, FL, can help.
Drain Flo Plumbing is a trusted team of plumbing professionals, always ready to help you with all your drain cleaning needs. Whether you're dealing with a clogged bathroom sink or an overflowing kitchen drain, our team can help restore your plumbing system to its previous state. We use the latest plumbing technology to diagnose and clear any clogged drains while providing expert advice on preventing future blockages or back-ups.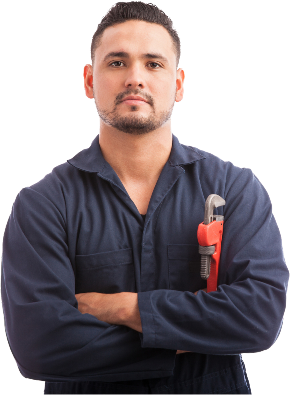 Whether you are looking for hydro jetting or drain cleaning services, our expertly trained technicians are here to help!
Warning Signs You Need Professional Drain Cleaning Services To Clear Blockage
Before you call for professional drain cleaning services, there are some obvious warning signs to look out for. Let's take a look at some of the most common symptoms you need to get your drainage system checked:
These are just a few signs that you may need a professional drain service. Call our team for a full assessment if you're dealing with any of these issues.
How to Unclog Bathtub Drain?
If you're dealing with a clogged bathtub drain, there are several ways to unclog the blockage. Here are some of the best methods to try before calling for professional drain cleaning near Tampa, FL:
If none of these methods work and you can't unclog the bathtub drain, it's time to call for professional drain cleaning services. Our experienced team is here to help you clear any bathtub drain and restore the flow of your plumbing system.
We offer a wide range of plumbing services, ranging from the installation of backflow preventers to drain cleaning and more!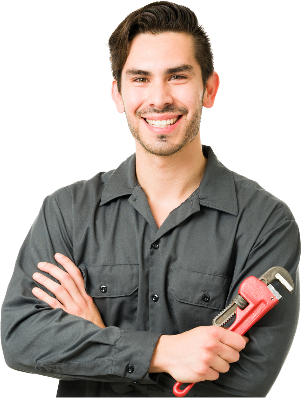 Professional Drain Cleaner in Tampa, FL
If you need professional drain cleaning services, look no further than Drain Flo Plumbing, one of the best drain cleaners in Tampa, FL. Our expert plumbers are here to help you quickly and effectively restore the flow of your plumbing system. We have many years of experience dealing with clogged drains and can provide all the necessary services to get your pipes back up and running.
If you are still hesitant about hiring a professional, remember that getting the job done correctly the first time is always better. Here are a few reasons why you should choose us for your drain cleaning needs:
Drain Cleaning Service FAQs
How long does drain cleaning take?
It depends on the clog's severity, the plumbing system's complexity, and the specific techniques used. Minor clogs may be resolved relatively quickly, while more extensive blockages may require additional time and effort.
Are there any risks involved in drain cleaning?
When performed by professionals, drain cleaning is generally safe. However, using improper tools or techniques or attempting DIY methods without proper knowledge can damage your pipes. If you need to clean out a drain in Tampa, FL, it's best to rely on experienced plumbers who can ensure the effective and safe cleaning of your drains.
Can I perform drain cleaning myself?
While some DIY methods and over-the-counter products are available for minor clogs, hiring a professional for drain cleaning is generally recommended. They have the expertise, specialized tools, and techniques to effectively clear stubborn clogs without causing damage to your pipes.
How often should drains be cleaned?
The frequency of drain cleaning depends on various factors, including the usage and condition of your plumbing system. Generally, it's a good idea to have your drains professionally cleaned at least once a year as a preventive measure. However, you may need more frequent cleanings if you notice recurring clogs or slow drainage.
Don't let clogged drains ruin your day. Contact Drain Flo Plumbing at 813-391-1500 and schedule drain cleaning in Tampa, FL!