Tired of icy showers and lukewarm taps? Look no further than our exceptional water heater services in Tampa, FL, to solve all your hot water woes! We understand the frustration and inconvenience when your water heater starts acting up. From unexpected cold showers to inconsistent water temperature, these are some typical problems our customers face.
At Drain Flo Plumbing, our team of skilled professionals is here to provide top-notch water heater services that will restore comfort and convenience to your daily routine. We can help you forget chilly mornings by providing a thorough and detailed inspection of your heater. Our team will diagnose the issue and provide you with an effective solution that is tailored to your individual needs.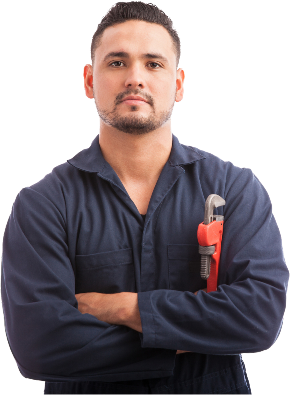 Whether you want to replace your water heater or install a new garbage disposal, you can rest assured that our experts can handle all your water heater needs.
Warning Signs That It's Time for a Water Heater Replacement
In some cases, it's time to replace your old water heater and invest in a new one. When this happens, you want to ensure you have a reliable team to help you determine what type of water heater will best fit your needs. We can help you through the entire process, from selection to installation. Let's review some warning signs that it might be time for a new water heater installation:
Estimating Old To New Water Heater Replacement Cost
If you think it's time to replace your water heater, our team can help you determine the right one for your home and budget. We will provide you with an estimate for replacing your water heater that includes parts, labor, and any additional fees associated with the installation. On average, water heater installation cost in Tampa, FL, ranges from $500-$2,000+ depending on your unit's size and what type of system it needs.
We can also help you choose and install water softeners, filters, and boosters to improve the quality of your water.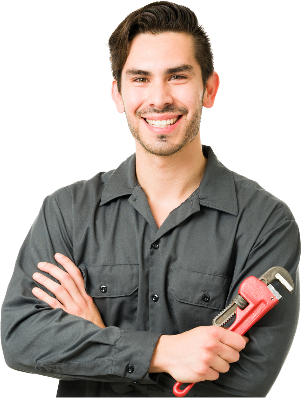 Choose Our Best Water Heater Services in Tampa, FL
Nothing is worse than having to replace your water heater unexpectedly. At Drain Flo Plumbing, we want to ensure you get the best possible service and the highest quality unit for your home. Here are some of the benefits of choosing us for your water heater repair in Tampa, FL:
Water Heater Service FAQs
What are the common signs that indicate my water heater needs repairs?
The most typical signs include inadequate hot water supply, fluctuating water temperature, unusual noises coming from the heater, leaking or pooling around the unit, and increased energy bills. If you notice any of these signs, it's advisable to seek professional water heater repair services.
How often should I schedule maintenance for my water heater?
It is recommended to schedule annual maintenance for your water heater. Regular maintenance helps ensure optimal performance, prolongs the unit's lifespan, and reduces the risk of unexpected breakdowns. During maintenance, a professional technician will inspect and clean the components, check for potential issues, and ensure proper functioning.
What is the average lifespan of a water heater?
The average lifespan of a water heater typically ranges between 8 to 12 years, depending on factors such as the quality of the unit, usage patterns, maintenance, and water quality. However, some water heaters may last longer with proper care, while others may require replacement earlier due to various factors.
Should I repair or replace my water heater?
The decision to repair or replace a water heater depends on several factors, including the extent of the problem, the unit's age, and the repair's cost-effectiveness. In general, if the repair costs are high and the water heater is nearing its lifespan, replacing the unit with a newer, more efficient model may be more cost-effective. A professional plumber can assess your situation and provide recommendations tailored to your needs.
Ready to get started? Contact Drain Flo Plumbing today at 813-391-1500 to schedule an appointment for water heater services in Tampa, FL!