Pipes & Water System Tampa FL
Are you tired of dealing with frequent plumbing problems that disrupt your daily routine? Leaky pipes, low water pressure, and clogged drains can turn your home into a stressful environment. But worry no more! Our professional team is here to provide top-notch solutions for your pipes and water system in Tampa, FL.
At Drain Flo Plumbing, we have the most qualified technicians with more than a decade of experience in plumbing services. We understand the common issues homeowners face and we have the expertise to address them effectively. With our comprehensive range of services, you can trust us to restore the functionality and reliability of your pipes and water system.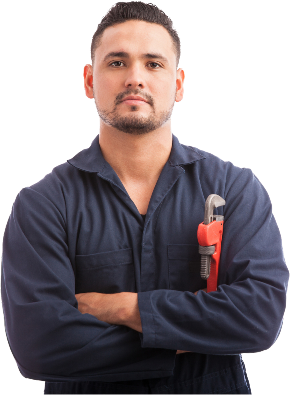 Whether you are looking for drain cleaning or water system maintenance services, we have the right solutions!
What You Need to Know Before Getting Started Pipe Installation
Are you planning to install new pipes in your home? Whether it's a residential or commercial property, installing the right pipe is essential to ensure a long-lasting and reliable plumbing system. We understand the needs of Tampa, FL homeowners when it comes to water pipe installation. Let's look at the different types of pipes available and their uses.
We can help you decide which type of pipe best suits your needs. We use only the highest quality products and materials to ensure your pipes are installed correctly and hassle-free.
Unseen Threats: Identifying the Need for Pipe Leak Detection
Pipe leaks are a common problem in any plumbing system. They can cause various issues, such as water damage, mold growth, and higher water bills. But that's not all-pipe leaks can also lead to unseen threats such as increased energy consumption, corrosion of pipes and fixtures, and even water contamination.
The good news is that you don't have to wait for a pipe leak to cause damage before you act. We specialize in pipe leak detection and can provide the necessary solutions to ensure your pipes function properly. Our experienced technicians will use the latest instruments and technologies to identify potential leaks in your pipes. With our pipe leak detection services, you can be sure that your home is safe and secure from unseen threats. If you need an emergency pipes repair in Tampa, FL, you can also count on our team.
Expert Solutions for Your Pipes & Water System in Tampa, FL
At Drain Flo Plumbing, we are committed to providing our customers with the best quality of service and solutions for their plumbing needs. Our certified professionals are highly trained in all areas of plumbing and can provide the most efficient solutions for your pipes and water system. Here's a brief overview of our water systems services in Tampa, FL:
Pipe & Water System Service FAQs
What are common signs of a pipe leak?
The most typical signs include sudden increases in your water bill, water stains or discoloration on walls or ceilings, dampness or puddles on the floor, reduced water pressure, and the sound of running water when no fixtures are in use. If you notice any of these signs or need an emergency pipe repair in Tampa, FL, it's vital to seek professional assistance for pipe leak detection and repairs.
How long do pipes typically last?
The lifespan of pipes can vary depending on the material they are made of. Generally, copper pipes can last 50 years or more, while galvanized steel pipes have a lifespan of about 20 to 50 years. PVC pipes can last for several decades as well. However, various factors, such as water quality, maintenance, and usage patterns, can affect the longevity of pipes.
Do you offer emergency plumbing services?
Yes, we provide 24/7 emergency plumbing services in Tampa, FL. Whether you're dealing with a burst pipe, a severe leak, or any other urgent plumbing issue, our team is ready to respond promptly and provide the necessary repairs or solutions.
Can you help with clogged drains?
Absolutely! We have the tools and expertise to handle all types of drain clogs. Whether it's a kitchen sink, bathroom drain, or main sewer line, our professionals can effectively diagnose and clear the clog, ensuring proper drainage and preventing further complications.
Ready to tackle your plumbing issues and ensure reliable and efficient pipes and water system in Tampa, FL? Contact Drain Flo Plumbing at
813-391-1500
now!