Garbage Disposals Tampa FL
Are you tired of dealing with kitchen sink clogs and unpleasant odors? Do you find yourself constantly battling with food scraps and waste? Say goodbye to these typical kitchen woes with the help of garbage disposals! Homeowners often face the challenge of managing their kitchen waste effectively. But worry no more, as our professional garbage disposal services are here to solve your problems and make your life in the kitchen a breeze. Get ready to discover the wonders of garbage disposals in Tampa, FL.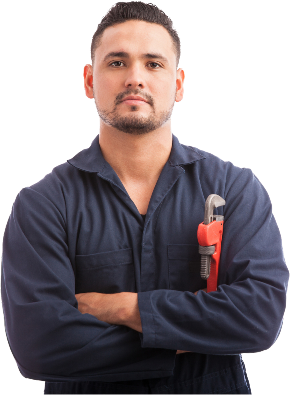 Our team provides various plumbing services, from garbage disposal installations to kitchen and bath remodels
Benefits of Installing Garbage Disposal: Is It a Good Idea?
Some homeowners are hesitant to install garbage disposal because of the perceived risks that come along with it. However, this is not the case if you work with professionals. Let's briefly list the main benefits of installing garbage disposal:
Warning Signs You Need Garbage Disposal Plumbing Services
If you already have a garbage disposal installed in your kitchen, then it's essential to watch out for the following warning signs that indicate you may need plumbing services:
If you find yourself having to deal with any of these issues, then it's time to contact professionals like Drain Flo Plumbing. We offer professional garbage disposal services in Tampa, FL, and have the right tools and experience to get your drains working correctly again.
How Much Does Garbage Disposal Replacement Cost in Tampa, FL?
The final cost will depend on the type of garbage disposal you choose and the complexity of the installation. We have various options to choose from and offer competitive pricing for our garbage disposal services. On average, you can pay between $250 and $600 for a quality garbage disposal replacement in Tampa, FL. We can also help you decide on the most suitable type of garbage disposal based on your needs, so don't hesitate to contact us for more information.
Professional Installation of Garbage Disposals in Tampa, FL
As you can see, installing a garbage disposal in your kitchen can help you greatly reduce the amount of food waste and odors in your home. For quality services at an affordable price, contact Drain Flo Plumbing today. Our team of experienced plumbers will help ensure your garbage disposal is installed correctly and running smoothly. Here are some of the benefits you can expect when working with our team:
Garbage Disposal Service FAQs
What should I do if my garbage disposal gets clogged or stops working?
In case of a clog or malfunction, turning off the disposal and disconnecting the power is advisable. Never put your hand or any objects inside the disposal. You can use a disposal wrench or an Allen wrench to manually rotate the blades and dislodge any obstructions. If the problem persists, it's recommended to contact a professional. Remember that cleaning garbage disposal regularly is essential to maintain its performance and prevent unpleasant odors in your kitchen.
Can I install a garbage disposal myself, or should I hire a professional?
Installing garbage disposal requires a certain level of plumbing knowledge and expertise. If you're confident in your DIY skills, you can attempt to install it yourself by following the manufacturer's instructions. However, if you're uncertain or uncomfortable with the process, hiring a licensed plumber is best to ensure proper installation and avoid any potential issues.
Are garbage disposals noisy?
Modern garbage disposals are designed to operate with minimal noise. However, some noise is inevitable as the motor and blades grind the food waste. Opting for higher-quality models and sound insulation features can help reduce the noise level. Additionally, using cold water while running the disposal can help dampen the sound.
Are garbage disposals environmentally friendly?
Yes, garbage disposals contribute to environmentally friendly practices. By diverting food waste from landfills, they help reduce methane emissions, which are harmful to the environment. Ground food waste processed by garbage disposal can also be used for composting, further promoting sustainable waste management.
If you are looking for experts to help you install or replace garbage disposals in Tampa, FL, contact Drain Flo Plumbing today at
813-391-1500
!