From leaky faucets to clogged drains, plumbing issues can turn your peaceful oasis into a chaotic mess. That's why our top-notch plumbing services in Lutz, FL, are here to tackle all your plumbing problems head-on, leaving you with peace of mind and a smoothly-running plumbing system. Whether it's the dreaded dripping tap that keeps you up at night or the stubborn clog that refuses to budge, our team is equipped with the knowledge, expertise, and state-of-the-art tools to handle it all.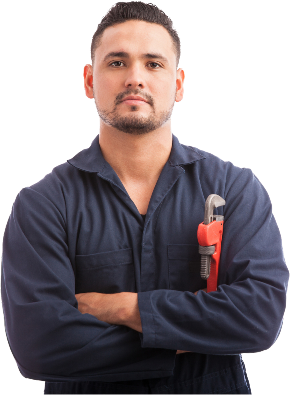 Whether you want to install water heaters or garbage disposals in Lutz, FL, we know how to help. Check our reviews to learn more about us!
Overview of Our Plumbing Services in Lutz, FL
Let's look at some of the plumbing services we offer in this area. From drain cleaning to water heater maintenance and repairs, our experienced plumbers provide reliable solutions to all your plumbing problems:
Our highly skilled technicians can diagnose and repair any plumbing issue efficiently. We also offer emergency plumbing services to ensure you can access reliable and timely assistance.
Don't Get Left in the Cold: Signs Your Water Heater Needs Repair
We know that a broken water heater can be one of the most stressful plumbing issues to deal with. To make sure you don't end up in a hot water crisis, check for the following signs that you need a water heater repair or replacement:
These are just a few signs that your water heater needs servicing. Don't ignore them and call our team for professional repairs and maintenance.
Safeguard Your Plumbing: Discover Power of Professional Drain Cleaning Services
Drain cleaning services are essential for the health and longevity of your plumbing system. Over time, hair, dirt, grease, and other waste build up in your pipes and drains, causing a myriad of plumbing issues. Professional drain cleaning services are the best way to ensure that your home's plumbing is free from clogs and buildup.
Drain Flo Plumbing is your one-stop shop for all plumbing services in Lutz, FL. Our experienced plumbers are equipped with the right tools and knowledge to clear out even the most stubborn buildup in your drains and pipes. Moreover, we offer competitive and cost-effective drain cleaning services that won't break the bank. Experience the power of hydro jetting in Lutz, FL, as our skilled professionals clear away stubborn clogs and restore the flow of your plumbing system.
It goes without saying that a plumbing problem can be stressful and overwhelming. However, with our help, you don't have to worry about a thing. Our experienced plumbers provide top-notch plumbing services and are always available to answer any questions. Let's list out a few reasons why you should choose us for all your plumbing needs:
For reliable plumbing services in Lutz, FL, look no further! Drain Flo Plumbing is here to provide you with superior plumbing solutions. Contact us today at 813-391-1500!