Tired of dealing with pesky plumbing problems that disrupt your daily routine in New Tampa, FL? Plumbing issues can quickly turn your peaceful sanctuary into a chaotic mess, from leaky faucets that drip incessantly to stubborn clogs that refuse to budge. But fret not because, at Drain Flo Plumbing, we've got the perfect solution to all your plumbing woes! Our comprehensive plumbing services in New Tampa, FL, are specifically tailored to address people's typical problems. With our team of skilled plumbers and a commitment to excellence, we're here to restore peace, comfort, and functionality to your home.
Overview of Our Plumbing Services in New Tampa, FL
Let's start with the basics: we offer a range of plumbing services to ensure your home runs smoothly and efficiently. From simple repairs to more complex installations, our technicians have the experience and know-how to tackle any problem you may encounter. Here's a list of the services we offer in New Tampa, FL:
Remember that our list of services is not exhaustive. If you have any specific needs or issues, simply contact us, and we can discuss the best course of action.
Warning Signs You Need Water Heater Repair
One of the most integral components of any home is its water heater. Without a functioning water heater, you won't be able to enjoy hot water in your home. That's why it's essential to be aware of any signs that indicate you may need water heater repair services. Let's list a few warning signs that could signal trouble with your unit:
Our team has the knowledge and experience to diagnose and repair any water heater issues you may be having. Our technician will inspect your water heater and provide the best possible solution.
If you are looking for expert repiping specialists in New Tampa, FL, we are the team to call. Check our coupon page to learn how much you can save on our services!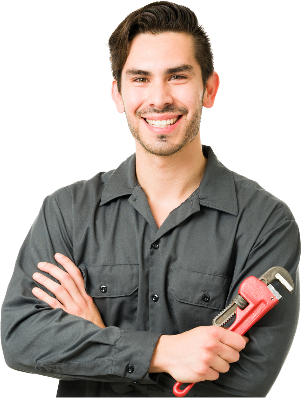 Professional Kitchen and Bath Remodels Services
In addition to plumbing services, Drain Flo Plumbing also offers kitchen and bath remodeling services. Whether you're looking to upgrade your bathroom fixtures or install a brand-new kitchen, our team has the skills and knowledge to deliver stunning results for your home. We offer a full range of services, from minor updates to complete renovations. Our team will work with you to discuss your vision and help bring it to life.
Experience Unmatched Drain Cleaning & Professional Hydro Jetting Services
Finally, Drain Flo Plumbing also offers professional hydro jetting services. This is an advanced method where high-pressure water is used to thoroughly clean and clear your drains. The process uses a powerful stream of pressurized water that can easily break through clogs and debris, leaving your drain pipes spotless and free from blockages. It is a safe and effective way to prevent future clogging issues from happening. Plus, it is eco-friendly as well.
Once you schedule an appointment, our technicians will arrive at your home equipped with the necessary tools and equipment to get the job done. Our experts are highly trained and experienced in drain cleaning services. Whether you're dealing with a clogged drain or simply want to ensure that your pipes are debris-free, we can help you out.
Contact Drain Flo Plumbing today at 813-391-1500 to experience the best plumbing services in New Tampa, FL!